And a secret decoder ring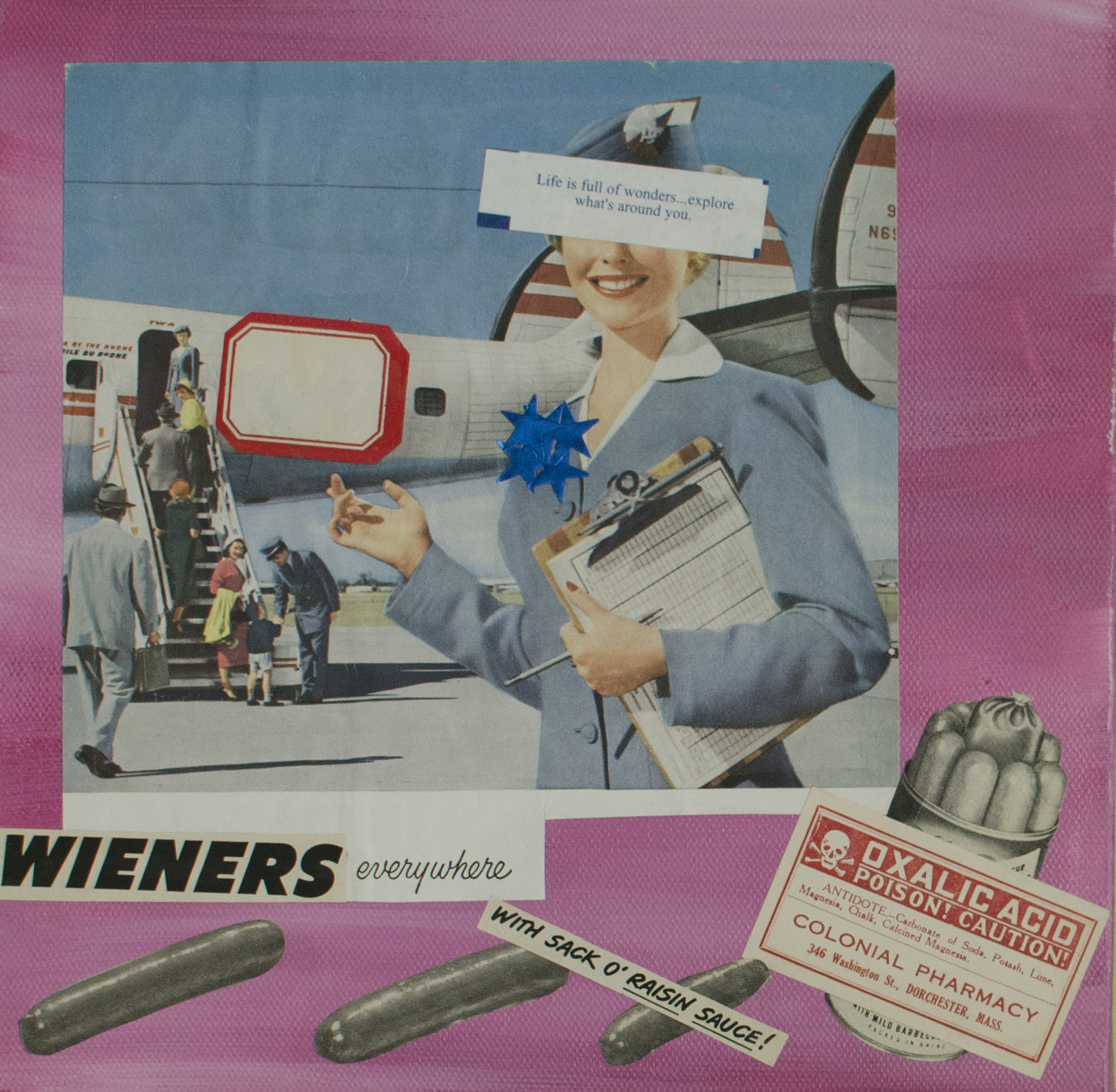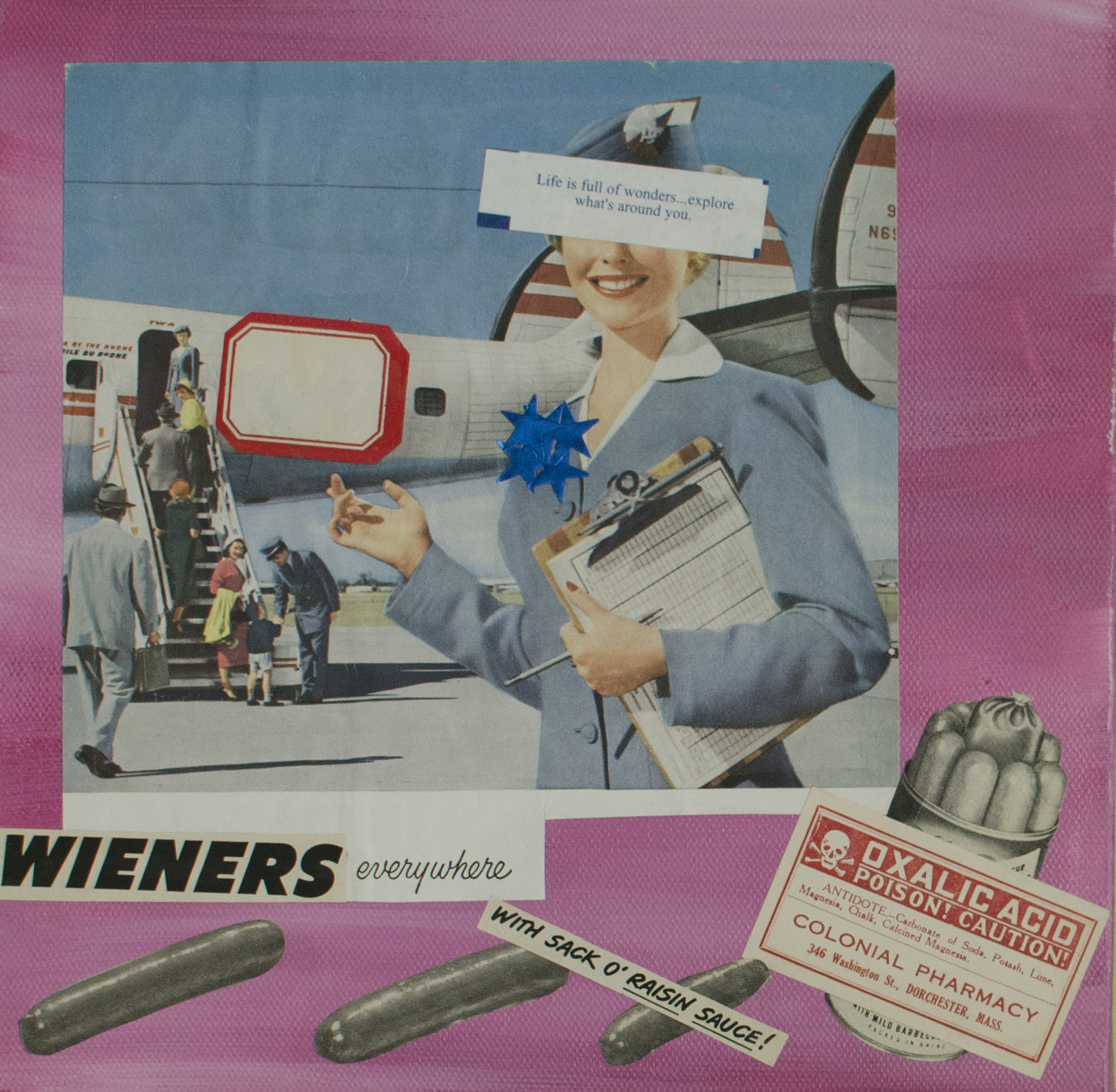 sale
And a secret decoder ring
9" x 9"
Wieners EVERYWHERE! This makes me laugh. Combining ads about hot dogs with air travel may not seem completely obvious, but let's roll with it.

I made this because Wieners Everywhere is a pretty basic statement of what ALL advertising is about. Which is why this the title is "And a secret decoder ring". Because the message about wieners is the not very well kept secret behind all of advertising.

Plus, it really makes me laugh. I am immature that way.

This painting is wired and ready to hang, signed on the back by me. The sides are painted and are quite thick, so this painting hangs nicely without having to be framed.